Enterprise DNA
Educators
An incredible selection of the world's top data professionals in the Enterprise DNA community
Enterprise DNA Experts Are The Communities

Data Super Users!
"Enterprise DNA Experts are a selection of subscribers who come recommended from Enterprise DNA as have showcased high levels of mastery around Power BI. Experts is our highest awarded credential for subscribers and can only be acheived by showcasing advanced and varied Power BI skills through earning the Enterprise DNA Certification and consistently supporting subscriber queries on the forum."
— Sam McKay, CFA - Founder, Enterprise DNA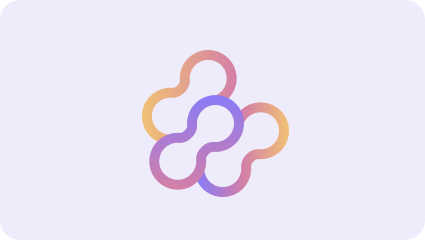 Enterprise DNA
Expert Profiles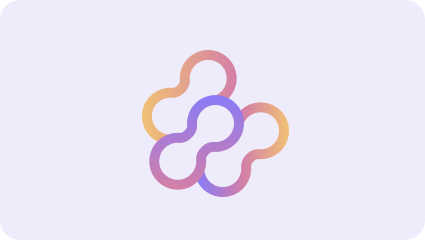 Sam McKay
CEO & Founder
7+ years Power BI
10+ years Excel and VBA CFA Charterholder
Sam is Enterprise DNA's CEO & Founder. He helps individuals and organizations develop data-driven cultures and create enterprise value by delivering business intelligence training and education on Microsoft's Power BI platform
He partners with business decision-makers and analysts across all industries and business functions.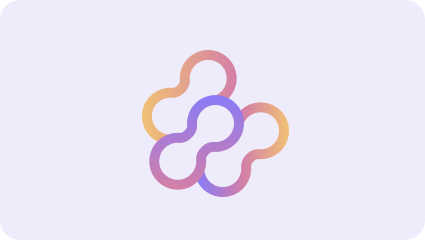 Gaelim Holland
Enterprise DNA Expert
9+ years Python
6+ years Power BI
12+ years Excel
Innovative Data Analyst and Digital Channel Optimization Specialist with thorough knowledge of Omni channel analytics and incorporating online and offline data in funnel analysis.
Skilled in maximizing online sales, revenue, and call-to-actions through conversion rate optimization, statistical science, and A/B testing. Deep expertise in statistical testing tools, data extraction, and data science.
My 15 year career has allowed me to work in multiple data science roles in several industries at organizations from the startup level to Fortune 500 companies across 3 continents.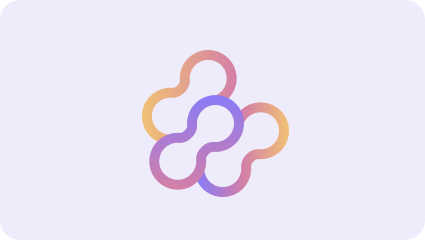 Henry Habib
Enterprise DNA Expert
5+ years Power Apps
5+ years Power Automate
8+ years Excel
Improved processes and facilitated organizational change using both standard and bespoke tools (Power Platform, data analytics, custom built programs, etc.) for over 6 F500 companies spanning financial services, retail, and telecom
Led training and employee-tool empowerment sessions (SharePoint, Power Apps, Power Automate) for several organization, the most recent being a large governmental organization of over 6,000 members, with advisory add-ons
Accomplished Power Platform and Office 365 trainer (specializing in SharePoint, Power Apps, and Power Automate), with over 100 hours of recorded content and over 30,000 paid students on e-learning platforms
Background in Accounting and Finance, with a specialization in Economics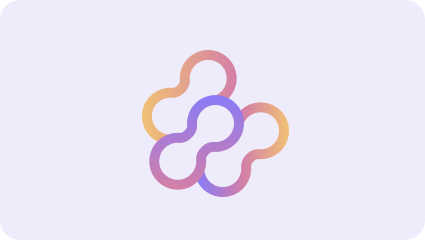 Melissa de Korte
Enterprise DNA Expert
8+ years Power Query
6+ years Power BI
10+ years Excel
Skilled in ETL and Modelling. Delivered practical Power Query solutions in both Excel and Power BI.
Expertise in analysing business process data. Delivering, deploying and supporting Power BI solutions throughout the organisation.
All-round Power platform enthusiast.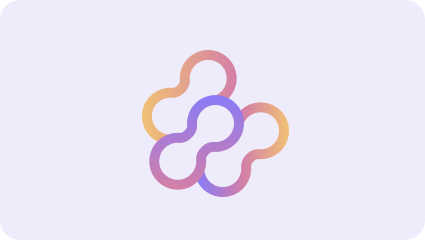 Greg Philps
Enterprise DNA Expert
4+ years Power BI
20+ years SQL
Consulted on many IT projects using the Microsoft BI stack to the Canadian federal government since 2009, and used Power BI exclusively since 2020.
Skilled at developing and implementing clear and simple data transformation logic, data cleansing routines, and data models, using DAX, Power Query, and paginated reports.
Extensive experience as well with other Microsoft BI tools, including those for the design, development, and deployment of data warehouses (SSAS), ETL packages (SSIS), SQL queries (SSMS), and reports (SSRS).
A recognized expert in the use of the Deneb custom visual within Power BI, and author of numerous Deneb\Vega-Lite-focused media (YouTube videos, templates, workouts, and the first Deneb course available worldwide)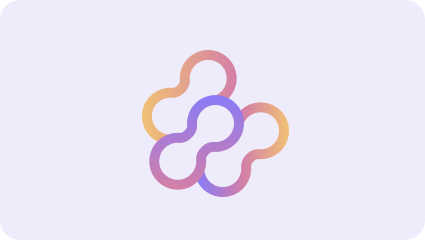 Brian Julius
Enterprise DNA Expert
5+ years Power BI
30+ years Data Analytics/Statistics
10+ years R
Data Career Guru
Over 30 years experience performing complex analysis of economic and business operations data
Specialty in the application of data analytics to improve the effectiveness and efficiency of public sector processes
Recent Power BI solutions focused on human resources, budget planning and financial management, interagency agreements, and waste minimization
Particular interests in addressing DAX-related challenges and applying innovative techniques to improve the Power BI user experience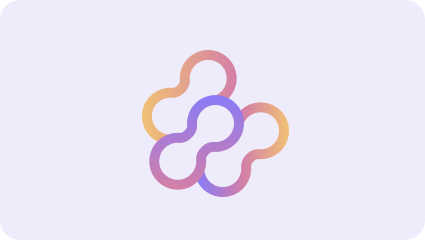 Paul Lucassen
Enterprise DNA Expert
15+ years Excel
5+ years Power BI
5+ years Power Query
Focusing on Logistics and Transportation Analysis with Power BI, providing solutions to both manufacturers and logistics companies throughout Europe and the US.
Specialised in Geospatial Analysis with 2 courses on the platform.
BrIdging the gap between standard GIS software and mapping in Power BI.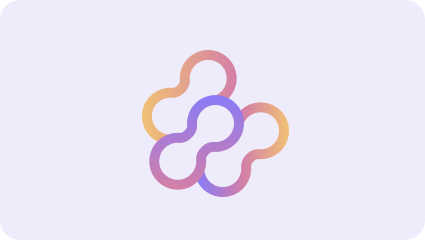 Jarrett Moore
Enterprise DNA Expert
6+ years Power BI
3+ years Power Automate & Power Automate Desktop
Have provided Power BI solutions to over 60 companies in the Restoration Industry over the past year and a half throughout the US and Canada
Developed in depth solutions for Job Management, Accounts Receivable, Accounts Payable & Financials.
Power BI expertise in Data Modeling, DAX, Power Query Editing & Conditional Formatting.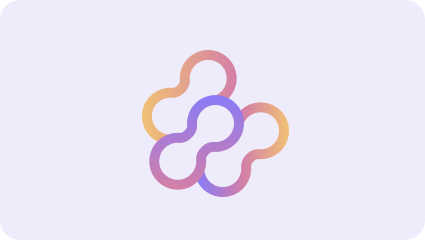 Hafiz Zubair Sultan
Enterprise DNA Expert
14+ years Data Analysis
6+ years Power BI
3+ years SQL
14 years of professional experience working in Fortune 500 companies in telecom domain in Asia, Europe and Middle East
Worked in BSS/OSS domain in projects implementation, BI and data warehousing, Business Analyst, Level 3 support, Level 2 support and Level 1 support
Hands-on experience on tools such as: Tableau/Power BI, SQL, MSBI(SSIS,SSAS,SSRS), Advanced Excel, UNIX (Sun Solaris, IBM AIX, HP UX), Informix Database and more!
Certified Project Management Professional and Data analyst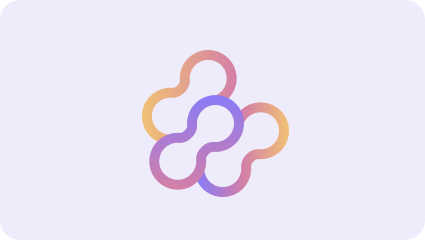 Alex Badiu
Enterprise DNA Expert
9+ years Data Analysis
3+ years Power BI
3+ years Tableu
+9 years experience in various financial positions: Controlling, FP&A, Pricing, Data Analyst in several multinational companies.
+3 years experience with Data visualization solutions: Power BI & Tableau
Former Alteryx User Group leader in Paris (2019)
Project Manager for international BI solutions & deployments (certified Scrum Master)
Passionate about data, people & processes, I am a true believer of simplification, automation & increased collaboration.
Interested in Digital transformation, new ways of working, data governance and building knowledge sharing communities.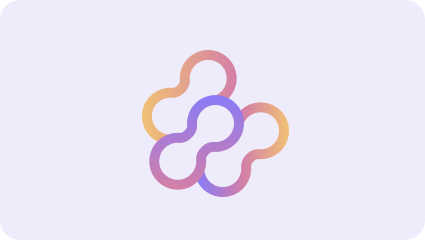 Sue Bayes
Enterprise DNA Expert
6+ years Data Analysis
5+ years Power BI
3+ years R, Python, SQL
Microsoft Certified: Azure Enterprise Data Analyst Associate
Microsoft Certified: Power BI Data Analyst Associate
Over 5 years successfully working as an independent Power BI developer and data analyst within the public and private sector
Reporting solutions range from project management, planning, financial reporting, specific service sector reporting, bespoke data cleansing and sentiment analysis.
15 years of lecturing in Business and Computing before starting my own business.
I am passionate about data in general and how we can harness information to grow business. Knowledge of R, Python, SQL and C# but main love is M and DAX.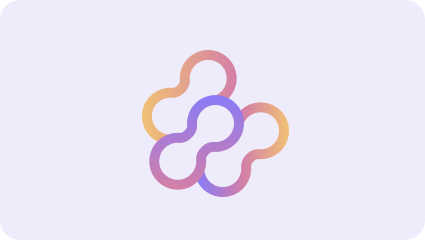 Ilgar Zarbaliyev
Enterprise DNA Expert
3+ years Power Platform
3+ years Power BI
25+ years Excel
Retail Store Manager with diversified experience into Textile Experience and Store Operations Specialist with multi-unit & category management experience and Data Analyst who loves to interpret and analyze data to drive growth with furnishing insights, analytics, and business intelligence needed to guide decisions.
MCT (Microsoft Certified Trainer), MCE (Microsoft Certified Educator), MIE Expert (Microsoft Innovative Educator Expert), MCSA: BI Reporting
14 Microsoft Certificates in Azure, Dynamics 365, Excel, Power Platform Products (Power Apps, Power Automate and Power BI) & Enterprise DNA Certified
PL-300 Course Author (Enterprise DNA)
Trained Microsoft Excel, PowerPoint and 21 Century Learning Design courses to more than 800 people for the period of April 2021- November, 2022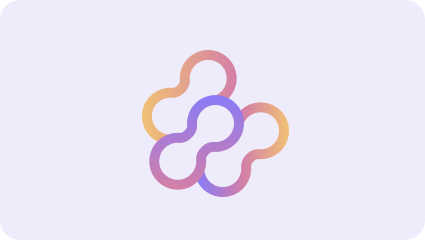 Pascal Kiefer
Enterprise DNA Expert
2+ years Power BI
2+ years Power BI Reports
Founder and CEO of BI Samurai, a Switzerland-based company focusing on data and Power BI solutions 
Implemented Power BI reports for countless companies from all industries across the globe 
Enhances the capabilities of Power BI with custom visuals developed by BI Samurai 
There's nothing he hasn't seen/done in Power BI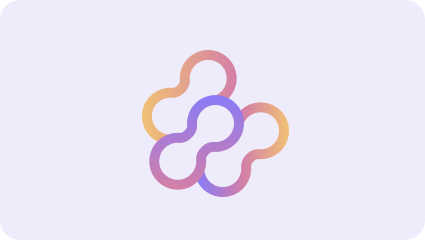 Paul Gerber
Enterprise DNA Expert
4+ years Excel
2+ years Python
2+ years Power BI
Chemical Engineer (BSc) for over 18 yrs. Oil & Gas experience with a background in combustion theory and design of EPA certified combustion equipment.
About 2 years experience in Power BI.
Delivered several reports with detailed insights for current corporate finance departments and other various sectors within the company. Trained fellow colleagues in the use of Power BI and DAX.
Won my first two challenges with eDNA back-to-back.
21 eDNA courses completed including R and Python. I continue to expand my knowledge base in R, Python and SQL.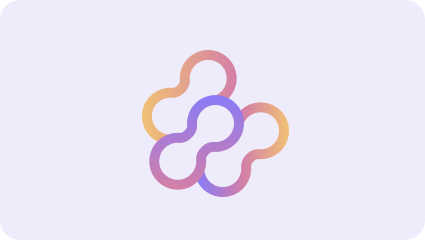 Heather Rowe
Enterprise DNA Expert
15+ years Excel
6+ years Power BI & Power Query
3+ years Data Analysis
Has honed skills in finding creative formula solutions for Excel after many years of experience working with small-midsize companies that had limited resources. Began working with Power BI early in 2017, working in both Excel and the Desktop to present solutions to our management team.
Currently working for a mid-sized, family-owned company in the private sector, with a focus on B2B sales.
Have developed solutions at multiple levels within the company including C-level management, division managers, and sales team members. Have also developed a solution for a few key clients, providing additional insight into their purchases.
Experienced with both DAX and M code, with much early training coming from reading various blogs and following YouTube channels. Working on gaining experience with some of the External Tools that have been introduced over time.
Always eager to learn, and more than happy to 'give back' assisting others in their journey, improving my own knowledge base through research of different types of problems.
In addition to enjoying how much Power BI can speed up truly mundane tasks, truly fascinated by the innovative ways that visuals can bring the data story together for an audience.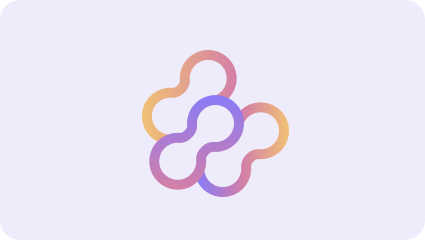 Harsh Anil Joshi
Enterprise DNA Expert
5+ years Excel
2+ years Power BI
1+ year SQL
Over 5+ years experience in Accounting & Finance, 2+ Years experience in Power BI, over 1.5 years experience in Media Industry, and pursuing Chartered Accountancy.
Certified Enterprise DNA Member in Power BI with over 15+ completed courses.
Providing Power BI delivered solutions to a wide range of clients, helping them analyze and track the performance of their campaigns and enabling them to achieve their KPI's in a timely and efficient manner with optimal ROI's.
Power BI enthusiast employing PowerQuery and DAX Language best practices.
Experienced and certified in other BI Tools such as SQL and MySQL software.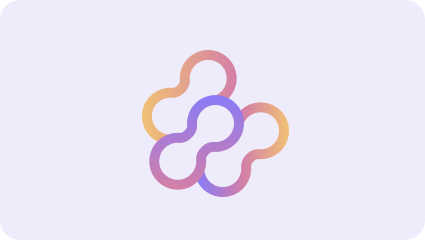 Hossein Seyedagha
Enterprise DNA Expert
5+ years Data Analysis
2+ years Power BI
2+ years SQL
Background in Statistics (BSc) & Biostatistics (MS)
Over 5 years experience working with statistical packages SPSS, Minitab, R, and SAS.
About 2 years experience working in Regulatory Affairs performing Non-compartmental (NCA) and BA/BE analyses for Clinical Trial studies, and fitting statistical models.
About 2 years experience working with Power BI and SQL Server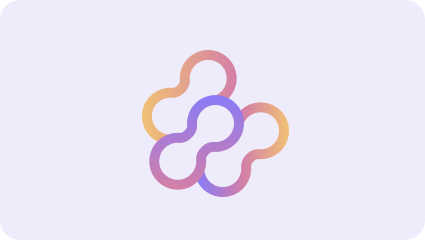 Matthias Friedmann
Enterprise DNA Expert
5+ years Power Query
20+ years Data Analytics
7+ years Power BI
An experienced Data Analyst, Enterprise DNA Expert, content creator and a master of Power Query.
He is one of the top contributors to the Excel BI nightly Excel/Power Query challenge, where he is known for his creative solutions that use the PQ interface to generate M code, which he then modifies to perform advanced transformations.
Ever since he entered the automotive industry in 1995, he's been using Excel for planning and reporting to drive valuable insights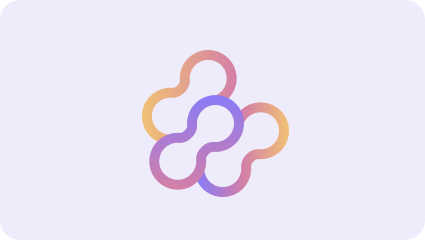 Jose Antonio Fernandez Puga
Enterprise DNA Expert
20+ years Data Analysis
3+ years SQL
2+ years Power BI
Almost 20 years of professional experience as ERP Analyst/Programmer for Management, Finance, Optics and Transportation
3 years of experience in Database development with SQL Server
Enterprise DNA certified with 9 eDNA courses completed
A year of training as a Data Analyst in Power BI, Power Query, Data Modeling, DAX and data visualization
Participated in 4 eDNA challenges, winning the Newcomer category in the first one and overall winner in the third
More than 50 solutions in the Enterprise DNA community forum. I love being able to help community members and learn from their queries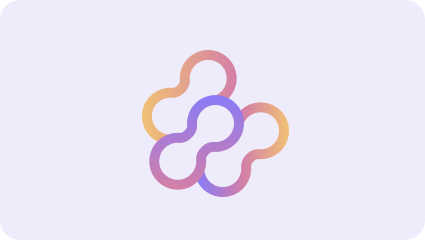 Gustaw Dudek
Enterprise DNA Expert
5+ years Data Analysis
4+ years Power BI
5+ years Excel
5-year experience in working with clients from diversified industries mostly in healthcare sector and providing analytical solutions for real-world scenarios.
Experienced in creating complex operational and financial analysis including multidimensional revenues & costs analysis and simulations, business lines profitability analysis, churn rate evaluations and others).
Over 5-year experience in MS Power BI and over 5-year experience in MS Excel.
Particularly specialized in creating interactive dashboards & reports in Power BI, with heavy emphasis on data visualization.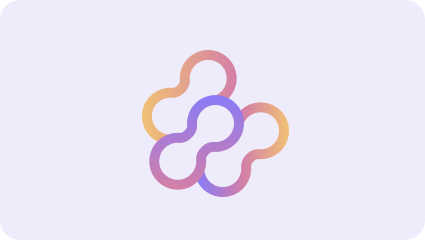 Tim Weinzapfel
Enterprise DNA Expert
3+ years Power Automate
5+ years Power BI
2+ years R
Over 5 years experience in Power BI covering a wide range of expertise including Power Query, DAX, data modeling and visualization.
Expertise in the Microsoft Power Platform and integrating Power BI with Power Apps and Power Automate. Passionate for process improvement and automation using these applications.
Programming experience in R Script and continuing to expand in this area including how to integrate in Power BI.
Enjoy teaching others Power BI as well as collaborating and learning from the community.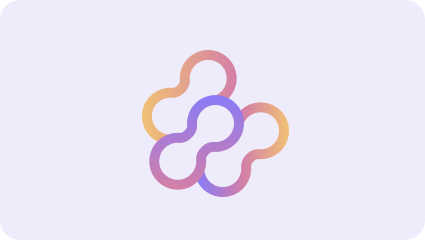 Abu Bakar Nisar Alvi
Enterprise DNA Expert
23+ years Data Analyst
4+ years Power BI Consultant
2+ years Power BI Trainer
Microsoft Certified Azure Enterprise Data Analyst Associate.
Microsoft Certified Power BI Data Analyst Associate.
23+ years of working as a data analyst, primarily as a telemetry engineer in the Defence Sector.
4+ years working as a Power BI consultant developing solutions for multiple industries.
2+ years working as a Power BI Trainer with 1000+ students trained through public and corporate trainings as a Microsoft Certified Trainer.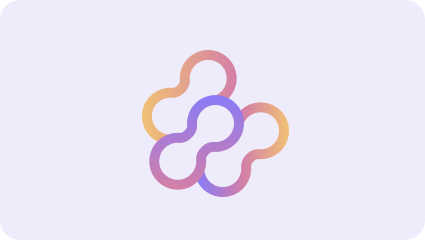 Rachwen Mosbehi
Enterprise DNA Expert
2+ years UI/UX
2+ years Web Dev
3+ years Power BI
Business Intelligence Engineer
Over 3 years experience in Power BI
Over 1 and half years in dashboard UIUX Design
Delivered +20 Power BI solutions to a wide range of customers in Europe and Asia
Create and implement Power BI embedded solutions for web application development
Skilled in data visualization art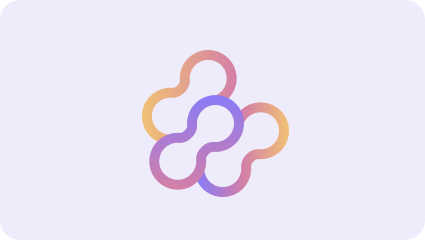 Greg Deckler
Enterprise DNA Expert
10+ years SQL
7+ years Power BI Microsoft MVP
Vice President and a professional technology consultant for over 27 years.
Six-time Microsoft MVP for Data Platform
An active member of the Power BI Community site with over 5,000 solutions authored and almost 200 Quick Measure Gallery submissions.
Authored 4 books on Power BI and is working on a fifth.
Founded the Columbus Azure ML and Power BI User Group (CAMLPUG)
Presented at many different conferences and events including, SharePoint Saturday, CloudDevelop, and M3.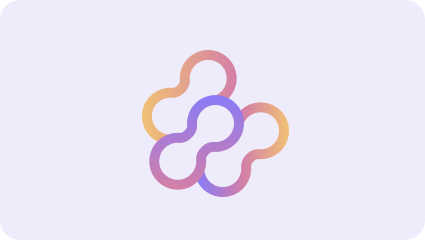 Kedeisha Bryan
Enterprise DNA Expert
5+ years Power BI
3+ years Python
6+ years Data Analysis
Senior Data Engineering Consultant at Booz Allen Hamilton with prior experience in business analyst and data science roles in both Silicon Valley and multibillion dollar companies.
Founder of the Data in Motion community,a leader who proudly serves the data community providing mentorship, resources, and training to beginners looking to break into the data space.
Navy Veteran. A production supervisor in the United States Navy, using data to solve problems and improve processes.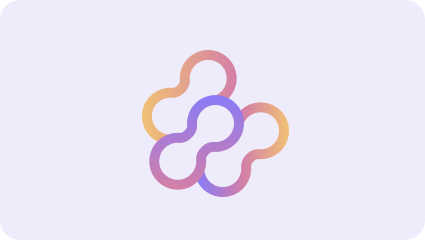 Krzysztof Nowak
Enterprise DNA Expert
3+ years SQL
4+ years Data Analytics
1 year R
Krzysztof Nowak is an Enterprise DNA Expert working in the financial industry as a senior process automation specialist. In addition to R, he specializes in the Alteryx platform.
An expert with main focus on writing neat, well documented code, finding efficient solutions to emerging problems and making things run fast and reliably.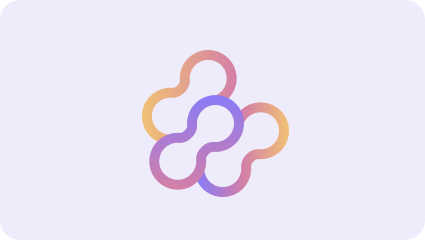 Andrew Gard
Enterprise DNA Expert
10+ years Computer Science
7+ years Data Analysis
2+ years Web Dev
Creator of the popular YouTube channel, Equitable Equations, which teaches practical statistics, data science, and R programming
Professor of mathematics and computer science at Lake Forest College, located near Chicago, USA
Author of the R package fqar, which facilitates the analysis of large floristic quality data sets
PhD in mathematics from The Ohio State University
Area of specialization: data analysis with R. I integrate both domain expertise and technical data science to provide deep answers to real-world data questions while respecting and quantifying the uncertainty inherent in the data.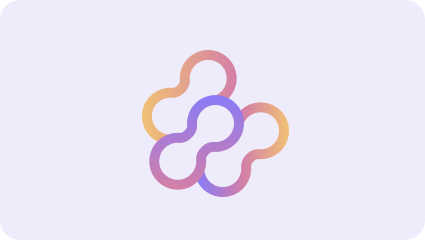 Venkata Rajesh Gamidi
Enterprise DNA Expert
6+ years Data Analysis
5+ years Excel
4+ years Power BI
Professional experience in Business Intelligence and Data Analytics.
Strong passion for analytics and data mining to drive business decisions.
Enterprise DNA certified in Power BI.
Skilled in Power BI, Power Query(M), Data Modeling, DAX, SQL.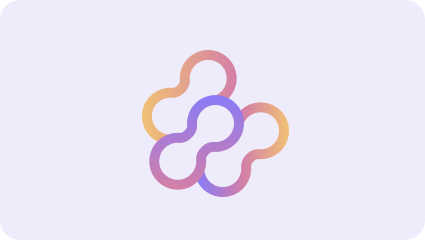 Kim Cook
Enterprise DNA Expert
4+ years Data Analysis
2+ years Power Automate
3+ years Power BI
Background in Accounting (B. Com/CPA) with 20 years of experience with Enterprise Corporations in the IT sector.
Enterprise DNA certified, 3 years experience using Power BI and 6 challenge entries.
Focus on Power Query to clean up data so minimal DAX is required.
I enjoy process improvement and automation. Currently learning Power Automation and applying it to tasks in my workplace.
I work closely with the business to develop reports and models using Microsoft Power BI, power query and Excel which provide actionable
Join
220,000+

learners worldwide

Empower yourself, your career and your business with the world's most extensive, personalized and proven data skills training.

Are you ready to start learning?